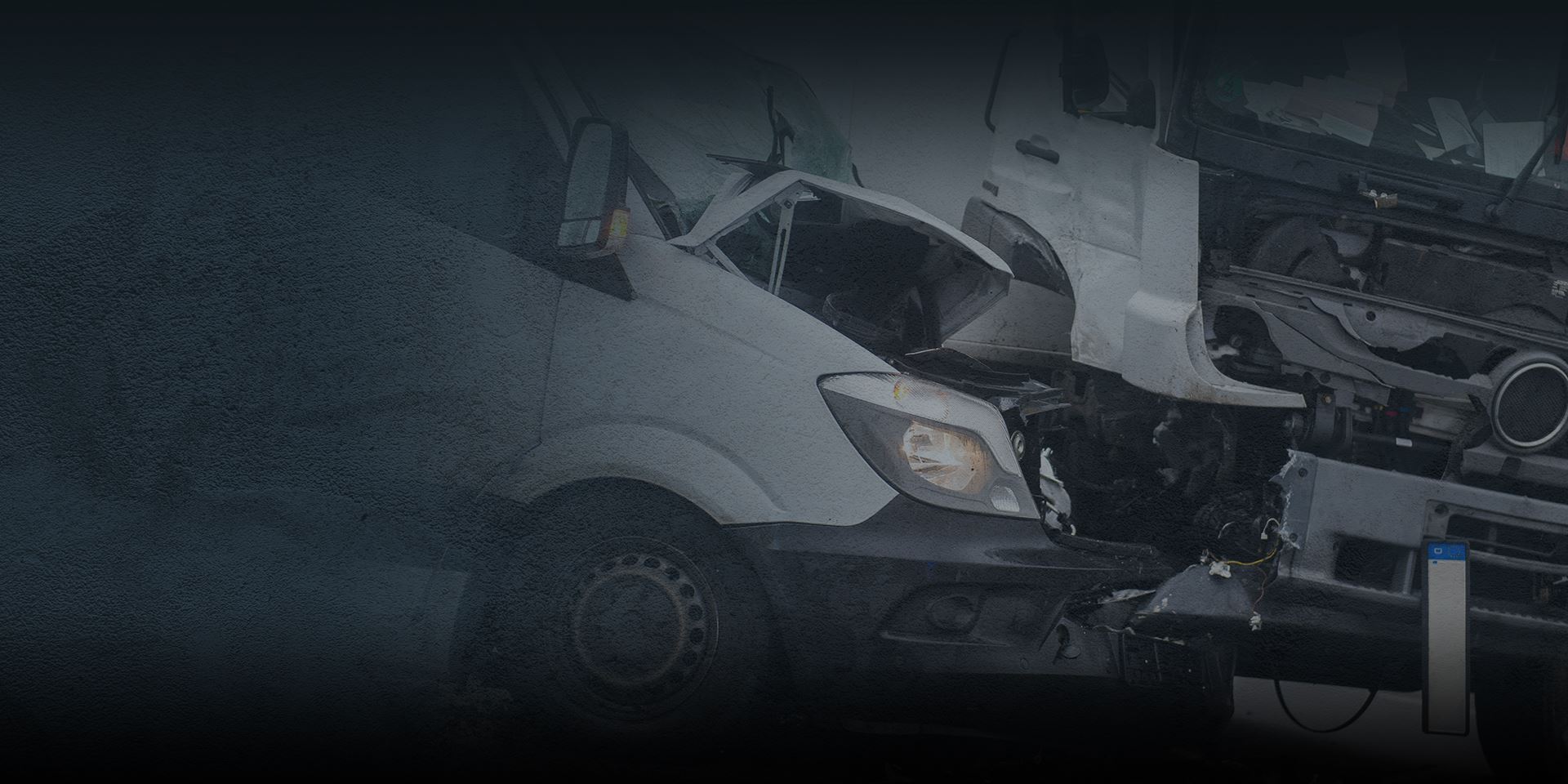 seattle Personal Injury Attorneys
Truck Accidents
Seattle Truck Accident Lawyers
Fighting for the Compensation You Need to Make a Recovery
Every year, thousands of people are injured or killed in trucking accidents. These accidents can have a devastating impact on the lives of victims, both physically and emotionally.
If you have been injured or lost a loved one in a trucking accident in Seattle, you may feel overwhelmed and unsure of what to do next. You could be facing medical bills, lost wages, emotional distress, and more.
It is important to remember that you are not alone. We can fight for the compensation you need to recover and provide valuable guidance and support throughout your case. Our Seattle truck accident attorneys have a long history of success in helping people injured due to negligence. We are prepared to provide the respect and legal representation you deserve.
Call us at (425) 585-4009 to schedule a free initial case consultation. We accept cases throughout Washington, including Seattle, Tacoma, and Pierce County.
Kinds of Driver Negligence Leading to Truck Accidents
Some of the most common types of driver negligence include:
Distracted driving: Truck drivers distracted by their phones, eating, or other activities could fail to notice vehicles in their blind spots, changes in traffic conditions, the speed at which they are driving, and more. In so doing, they may miss an opportunity to correct an issue that can lead to an accident.
Drowsy driving: Truck drivers are often required to work long hours, which can lead to fatigue. Fatigued drivers are more likely to make mistakes that can lead to an accident.
Reckless driving: Driving in willful disregard of other vehicles and pedestrians is considered reckless driving. This kind of driving is never safe and needlessly endangers other drivers and pedestrians.
Speeding: When a truck driver is speeding, they have less time to react to hazards and are more likely to lose control of their vehicle.
Violation of traffic laws: Truck drivers are subject to the same traffic laws as other drivers. A truck driver violating a traffic law could lead to disaster. For example, running a stop sign could lead to a devastating accident with another vehicle at an intersection.
The above list is not exhaustive— a truck driver can be negligent in many ways.
Who Is Liable For A Seattle Truck Accident Injury?
The truck driver is not the only party that can be found liable for damages in an accident. Truck accidents are particularly complicated because they can easily involve multiple liable parties.
Some examples of third parties that can be found liable in a truck accident include:
The manufacturer of the truck: If the truck was defective, the manufacturer might be liable for damages if the defect led to an accident. For example, if a truck's brakes were faulty and caused the truck to crash, the manufacturer may be liable for damages.
The owner of the truck: Trucks are not typically owned by their drivers. A truck's owner can be found liable for accidents if they fail to keep it in good working order or choose not to make essential repairs. For example, if a truck's owner knew that its brakes were defective and did not fix them, they could be considered responsible for any accident that the faulty brakes led to.
The company or person that loaded the truck: If the person or company responsible for loading the cargo fails to secure it properly, it can shift and move during transport. This can lead to the truck losing its balance and toppling over or fishtailing. Further, improperly secured cargo may fall off of a truck, putting drivers behind it in jeopardy.
A government entity: If a government entity was negligent in maintaining a road or bridge where an accident occurred, it might be liable for damages. This can happen in many ways, such as failing to repair damaged roads, failing to clear ice or snow from a highway, or failing to replace broken or missing traffic lights and signs.
The truck driver's employer: An employer can be liable in several circumstances. If they provided a truck that was not maintained, failed to adequately train the driver of the truck, or hired an unqualified driver, they could be responsible for damages.
A truck driver's employer may also be found liable under the doctrine of vicarious liability. Vicarious liability would be a legal doctrine that holds an employer liable for the negligent acts of their employees, even if the employer was not directly involved in the accident.
Two key elements must be present for vicarious liability to apply in a truck accident case:
The employee must have been acting within the scope of their employment at the time of the accident. This means that the employee must have been doing something they were hired to do and acting in their employer's best interests.
The employee must have been negligent in causing the accident. This means that the employee must have failed to exercise the same level of care that a reasonable person would have exercised in a similar situation.
Maximum Compensation

Depth of Experience

Free Consultations
Common Truck Accident Injuries in Seattle, WA
Truck accidents in can result in a wide range of injuries, some of which can be severe or even life-threatening due to the size and weight disparity between commercial trucks and passenger vehicles.
Common truck accident injuries in Seattle include:
Whiplash and Neck Injuries: Whiplash is a common injury in rear-end truck collisions. It can cause neck pain, stiffness, and discomfort, and in severe cases, it may lead to chronic pain and long-term complications.
Back Injuries: The force of a truck collision can cause various back injuries, such as herniated discs, sprains, strains, and fractures. These injuries can result in chronic pain and limited mobility.
Head Injuries: Traumatic brain injuries (TBIs) can occur when a person's head strikes an object or is violently shaken during a truck accident. TBIs can range from mild concussions to severe brain damage, with long-lasting cognitive and physical impairments.
Spinal Cord Injuries: A truck accident can cause damage to the spinal cord, leading to paralysis or loss of sensation in various parts of the body. Spinal cord injuries are often life-altering and require extensive medical care and rehabilitation.
Fractures and Broken Bones: The impact of a truck collision can result in broken bones, such as arms, legs, ribs, and pelvis fractures. These injuries can be painful and require surgery, casting, or other treatments.
Internal Injuries: Blunt force trauma in a truck accident can damage internal organs, leading to internal bleeding, organ damage, or organ failure. Internal injuries may not be immediately apparent but can be life-threatening if left untreated.
Burns: Truck accidents can result in fires or explosions, leading to burn injuries. Burns can range from minor to severe, and treatment may involve skin grafts and long-term care.
Amputations: In severe truck accidents, a limb may be crushed or severed, necessitating amputation. Amputations have a profound impact on an individual's life and may require prosthetic devices and rehabilitation.
Post-Traumatic Stress Disorder (PTSD): Witnessing or being involved in a traumatic truck accident can lead to psychological trauma, including PTSD. Symptoms may include flashbacks, nightmares, anxiety, and depression.
Wrongful Death: Unfortunately, some truck accidents result in fatalities. When a loved one dies due to a truck accident, surviving family members may pursue a wrongful death claim to seek compensation for their losses.
Determining Fault in a Seattle Truck Accident
Determining fault in a truck accident in Washington State involves a thorough investigation by law enforcement, insurance companies, and potentially legal professionals. The process typically considers several key factors:
Police Report: After a truck accident, law enforcement officers will often respond to the scene and create an accident report. This report may include their assessment of the accident, statements from involved parties and witnesses, and any citations or violations they issue.
Traffic Laws: Washington State has traffic laws that all drivers, including truck drivers, must follow. Violations of these laws can establish fault. For example, running a red light, speeding, or failing to yield right of way can lead to liability.
Eyewitness Accounts: Statements from eyewitnesses who observed the accident can provide valuable insights into how the accident occurred and who may have been at fault.
Video Evidence: If available, surveillance footage, dashcam videos, or footage from nearby security cameras can provide crucial evidence of how the accident unfolded.
Driver Statements: Statements from the drivers involved in the accident can also be used to establish fault. However, it's essential to note that drivers may be reluctant to admit fault, so their statements must be carefully evaluated.
Expert Analysis: In complex cases, accident reconstruction experts may be called upon to analyze the evidence and provide their expert opinions on the sequence of events and who was at fault.
Truck Maintenance Records: If poor maintenance or mechanical failure of the truck played a role in the accident, maintenance records and inspections may be examined to determine whether negligence on the part of the trucking company was a contributing factor.
Black Box Data: Many commercial trucks are equipped with electronic control modules (ECMs) or "black boxes" that record data like speed, braking, and other performance metrics. This data can provide valuable insights into the actions of the truck driver leading up to the accident.
Weather and Road Conditions: Weather conditions and the condition of the road at the time of the accident can also be factors. If poor weather or road conditions contributed to the accident, fault may be shared or assigned differently.
Witness Statements: Statements from witnesses who were not directly involved in the accident can provide additional perspectives and corroborate or dispute the accounts of the parties involved.
Police Determination: Ultimately, law enforcement officers on the scene may issue citations or make determinations about fault based on their investigation.
Contact Our Team for Legal Representation You Can Trust
We know what you are going through, and we want to help.
If you have been injured in a truck accident, you may be entitled to compensation for your medical bills, lost wages, pain and suffering, and other damages. Our Seattle truck accident attorneys can help you understand your legal rights and options and fight for the justice and compensation you deserve.
To schedule a free initial consultation, call us at (425) 585-4009 or contact us online. We represent clients throughout Washington, including Seattle, Tacoma, and Pierce County.
FREQUENTLY ASKED QUESTIONS
Do I need a lawyer for a truck accident?

While you are not required by law to hire a lawyer for a truck accident case in WA, it is highly advisable to consult with and consider retaining an experienced Seattle truck accident attorney. Truck accident cases can be complex, and having legal representation can be crucial for several reasons:

Navigating the Legal Process
Investigation and Evidence
Determining Liability
Calculating Damages
Negotiating with Insurance Companies
Lawsuit Representation
Legal Expertise
Reducing Stress
Contingency Fee Arrangement
Maximizing Compensation

Will my truck accident injury be completely covered?

Whether your truck accident injury will be completely covered in Washington State depends on several factors, including the specifics of your insurance coverage, the liability of the parties involved, and the extent of your injuries.

Insurance Coverage:

Your Own Insurance: In Washington State, auto insurance policies often include personal injury protection (PIP) coverage. PIP can help cover medical expenses and lost wages regardless of who was at fault in the accident. However, the coverage limits and terms can vary depending on your policy.
Liability Insurance: The truck driver's liability insurance should cover your injuries if the truck driver was at fault. Commercial trucking companies are typically required to carry substantial liability insurance coverage. However, insurance limits can vary, and it's possible that the policy may not fully cover your damages if they are extensive.

Liability Determination:

If the truck driver was at fault for the accident, their liability insurance should cover your injuries up to their policy limits.
If you were partially at fault for the accident, Washington follows a comparative negligence system. Your compensation may be reduced in proportion to your level of fault. If you were 50% or more at fault, you might not be able to recover damages from the other party.

Injury Severity:

The extent and severity of your injuries will play a significant role in determining whether your medical expenses and other damages will be fully covered. Minor injuries may be fully covered, while severe injuries may exhaust insurance policy limits.

Uninsured/Underinsured Motorist Coverage:

If the at-fault party is uninsured or underinsured, you may rely on your own uninsured/underinsured motorist (UM/UIM) coverage, if you have it. UM/UIM coverage can provide compensation when the responsible party lacks adequate insurance.

Legal Action:

If insurance coverage is insufficient to fully compensate you for your injuries and damages, you may consider pursuing a personal injury lawsuit against the at-fault party or parties. This can help you seek additional compensation through the legal system.

Is there a cap on the damages that I can recover?

No. There has been a cap in the past; however, damage caps have since been ruled unconstitutional by the Washington Supreme Court.

Can I pursue punitive damages in my trucking accident case?

No, Washington does not allow plaintiffs to seek punitive damages

The Opinions That Matter Most
"Se asegurarán de cuidar de usted y lucharán hasta el final por su bienestar."

- Alan J.

"They were able to get more than double what the first firm was able to get for me."

- Leah D.
Contact Us Today
YOUR TOUGHEST ADVOCATE